The Church Channel (TCC) is a Christian television network owned by Trinity Broadcasting Network (TBN). It broadcasts church service programs 24 hours per day, 7 days a week from several of America's leading churches, representing several Christian denominations, as well as independent and non-denominational churches. It broadcasts out of Nashville, Tennessee.
The network's programming consists of Christian worship services, 90% of which must be of an instructional, evangelistic or ministerial nature. The network puts strict guidelines on fundraising and other announcements, limiting them to 10% of the program. [1] The Church Channel encourages churches to submit recordings of their services with the intent of putting them on the air.
The Church Channel is available through various cable services nationwide, on digital subchannel X.2 in areas of the United States with a TBN DTV station, and on DIRECTV, and in many nations around the world via direct-to-home satellite, such as the free-to-air Galaxy 25, ABS1 to India and the Middle East, Hot Bird satellite to Europe, and Agila 2 satellite both C-band and Ku-Band signal in Asia and the Philippines. The network is also available via streaming video on their official website. Broadcast in High-definition.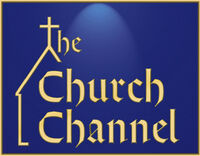 Ad blocker interference detected!
Wikia is a free-to-use site that makes money from advertising. We have a modified experience for viewers using ad blockers

Wikia is not accessible if you've made further modifications. Remove the custom ad blocker rule(s) and the page will load as expected.